This years plums
This year the plums are really big and nice. Unfortunately the tree with my favorite yellow plums has something wrong with it and didn't have any fruit on it this year. But, theses were very nice this year. only picked a few this year. may get some more this weekend if I get round to it and there's any left. So, this year I made an Apple and Plum strudel and a plum pie with the...
A Little Embroidery.
Today was really all about cleaning the house. But, then I found this Embroidery that my Granny gave me. She started it long ago when my mum was little and said i should finish it. I haven't had a go at it yet though but i thought I'd share it as what she has done already is so nice. I haven't done Embroidery before so hopefully it will look as nice as hers...
beary cute!
Made a Cute little bear hat for my little lamby yesterday. It is so cute!   xx
PreSchool Graduate!
      My Big Boy Graduated PreSchool this week. It was really emotional. I don't really think it was a big deal till it actually happend. All his teachers were upset. I realized how much i would miss them. They have all been so great!   I made his teacher all an Apple Cozy. I think they really are the cutest little things. :) Alexander doesn't like Apples so i will have to...
Baby Sling.
Made a Sling for the new baby today. I used this cute tutorial here. But I didn't put padding in mine as i didn't have any. It was very easy to make. I used the same material on both sides so it's not really reversible like Liz's but i could if i needed too. don't really have any pictures of it yet as i haven't got a baby to put in it yet. But i will post one of...
Made some Cute Curtins for my sons room.
I made these cute curtins for my sons room. They match all the sheets and the new babys sheets too. There gonna have such a cute room. :) xx
Knitting Needle Case.
Made a Cute little knitting needle case. I didn't have one and my stuff was starting to get messy! I had this cute Ikea Material sitting around not knowing what I was going to do with it and i think it was perfect for this! I am even make another one for some of my knitting friends :) xx
Baby Romper.
Been working on a new project since I ran out of wool. My little Patterns came in the post and I startd one! It's Turned out so cute and will be perfect for the summer! It just about done but I need to sew some popper tape in the bottom for easy nappy changes but i don't have any. So, it's another thing added to my craft shop shopping list! :) Just can't wait to...
Chocolate Cake!
Been knitting alot lately booties and baby stuff. Just found a great website for knitters…. It's like a social network site for knitting. you can find patterns and show your recent projects and share stuff. It's cool If you don't mind being a bit nerdy :) I love it! Any way if you decide to join it after reading this blog add me as a friend so i can see all the great...
Nursing Pillow.
Made this cute Nursing Pillow! Got the Pattern here… http://www.make-baby-stuff.com/nursing-pillow-pattern.html Love the internet it's great. I used some ikea Material that will match the Nursery! next project is a Nappy Holder waiting for my pattern to come in the post! :) I ran out of stuffing so I will post a picture of the finished thing when I buy some more! :) xx
Cake!
I made a cake today! It was a yummie treat to go with my tea! :) xx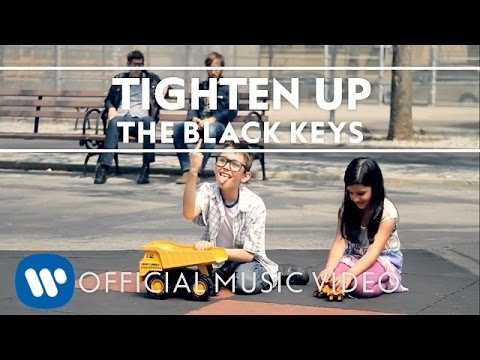 Love this track. check it.
The Beckoning of lovely.
After posting my blog this morning, i was looking around Any Krouse Rosenthals website and came across a few videos…. first.. Then this… Which then led to this… http://kck.st/gDg59o And i think it's really cool. xx
Given up.
yep, yes, yeah. Can't do it. Well I can do it but i'm not going to. I just can't be bothered to spend hours trying to figure out the css. But so that you can see i tryed here is a jpg of my layout idea from photoshop. It would have looked nice. hey maybe one day. xx
Makes for one boring day in the life of Sarah. →
No facebook.
how will i ever live!
MESSY!
If your looking at my tumblr for the next few days it's going to look awful as i am slowly going through a tutorial and am using it as my test dummie. so please exscuse the lack of good design for now. :) xx
Broken beyond repair.
My PC may as well look like this at the moment. It keeps breaking! just shutting off. With a husband in IT you may be wondering why? Well I think Rich's fix for it the last three time it's done this was a quick fix. But really it's broken beyond repair. luckily he will be able to fix it. but it will take a fair bit of Nagging on my part! :) So, basically that's why...
To undercut or not to undercut?
I really love this hairstyle and really really considering it! I used to do crazy stuff with my hair and now it's just frumpy and old. I was going to just get a cut but i may go for this instead. Need some input of weather you think it's going to look good on me or not as Ellie's head looks a different shape to mine and she is… well beautiful! I think its funky yet...
Bun in the Oven!
I'm having a baby! I'm now half way to the finish line! with 141 days to go! I'm getting very nervous about the birth of this baby! With my son Alexander I was induced and had 15 tiring hours of labour that ended in deceleration of his heart rate and an emergency c-section. So, really I'm a first time mum as I will be going for a "VBAC" this time around! I...
Long Update!
First of all it this Cute bag i made In July. I made It from a Pattern in the new book Richard got me called Sew a Metre. But, I adjusted it a little to my liking. I changed the strap all together and didn't use fusible interfacing. I just Lined it with the same material and the outside. It's My everyday bag now. I don't go anywhere without it! And It was so easy to make that...
Need To update my blog.
I have Loads Of  stuff to post. I just haven't got round to doing it yet. It's a rainy day today so I'll post it. xx
Modeling Children.
So It turns out Alexander loves to model for the camera. and I love it too. He is so cute! And today he even had a go at taking the photos! bless him!! So Basically It was the jeans I was taking a photo of. they used to be really Baggy and I didn't really like the way they looked on Al. But he's really loving his new skinny jeans!! they were quick and easy to make. :) made some...
Halogen cooking.
So my husband came home with a new Gadget  the other day. A new Halogen oven for me. I immediately thought what a waste of money and that we should take it back. It was £29.99 including VAT. So, it sat in the box waiting for it's fate, for three days. Then it was Sunday. Time to cook the roast. I was going to the room to get my apron when i saw him there on the floor and wondered hmmm? shall...
Little rabbits and New material.
Yesterday, I didn't get up to much. My Avon order came. I bought my self their new shampoo and a brush. I loved the shampoo, my hair is so soft. Avon sort of fell through though. I was selling it but not actually selling it. I wasn't making any money. no one seems to be interested. I walked for miles placing my little Bags out. With a catalog, letter, coupons, business cards, all made...
Hottie.
Hello, Hope your day has been good. Or if your in the states. I hope your day will be good. It was been a rainy day here. but a much needed one. The Grass in the garden and fields is all brown and dead. I bet it was happy to have a drink today. I was at work today while Alexander was in Pre-school . A big stack of ironing waiting for me. Yuck. I hate Ironing. I never iron anything of ours. Unless...
Why Buy when you can Make.
I have noticed that I have been in Need of a pin cushion. Well I didn't want to buy on and It's a matter of getting all the way to hobby craft. One of my favorite places. So I made a pin coushion. A cute little flowery one. Trying to find things to make with this scrap. I made the bunting a little While ago. But today I also made a Little Egg cosy with the scraps too. And I am...
Make the Long short.
Alexander Has alot of Long sleeve tops that I was going to give away. the shirts still fit him It was just that It's such a hot summer that it's too hot for long sleeves. I figured Now that I have a sewing machine why not do somthing about it. I took a short sleave to that fits Al and used it as a guide for where to cut. and Cut it a bit longer. folded and pinned and for my first...
Jam
yesterday I made Jam. I picked all the berries as they were getting a bit to ripe. and most had dropped anyway. I had a little over a pound of black currents. yum. Well acctually I really don't like them plain. So to start, i sterilized my Jars. I was looking through old jars and found a really old cute one. And washed the Berries. while the jars were sterilizing I did the hard...
My Garden
My garden is growing nicely! I am getting really exited about it. Took some nice pictures today. These plumbs have just started to show up. Last year I made plumb pies with my plumbs! Yum Yum. I am going to attempt jam this year too. These Big ones are Yellow Plumbs! they are so good! If you ask me they they are better than the others. I normally use both in my pies!! YUM! Here is...
Nothing physical.
I haven't been working on anything physical this week. Most of this weeks work has been On photoshop. I have been editing images. and trying out new things. Mostly to our wedding Photography. Our Wedding photographer was great, getting married? So basically to show you what I have been doing I have posted the before and after images. well just a few. xx xx
Long Weekend.
         It has been a long weekend! I am really tired. I was very happy to see my family. We went up to Bornemouth this weekend for my cousins sons 1st birthday. He is one of the cutest baby's i have seen. He is so sweet. His cute little eyes i think it is. He got the best bits of his mum and dad for sure!            I took my Knitting with me over the weekend, but I didn't mange to...
Purse to match.
I made a little purse to match my new bag. It was really tricky to make. First time i Have ever made anything like this before. But I think it turned out quite well. xx
Look What I can do?
I am so proud of what I made today. I made this handbag! :) Super cute! it is even lined! It has a pocket on one side and A button on the other to close it. I made it from two old Dress Shirts! I'm really proud of this one! This is the best thing i have ever sewed! Ok besides my Hogwarts robe that it. Nothing well ever top that!! :) but my mum did help with that. This I did all alone!!...
Bunting!
I have mede a few things since I got my sewing machine on Saturday. :) I made this cute bunting from some old cloth I found! :) Was very proud Of it! xx
Address Labels
I have been working on Address Labels in Photoshop. Here are a few Of them. If you like any of the designs then you can buy a sheet of 21 for £1 plus postage. So email me for detail. Sarah.couling@gmail.com. Enjoy.
Nothing to do.
I havn't been Up to much lately. Went to work the other day and Did an hour and a half of Iorning while listening to Katie Melua. She has a beutiful voice. I clean my Aunt and Uncles house as a job. So It's not really a job It's just a little extra cash a week to do what I would normally do at home. I have been working on a few Projects lately and Will post some pictures soon. I...
The New Babys at my home!
I just spent the last our watching the new mum. It's so great to see that love! We had two Deliveries early this morning. A New Little Boy… And a sweet baby Girl… The Darling baby's had not long been born in These pictures. So… the mum was very sleepy at this point but can't sleep she has a few things to do. She has to clean her baby's off. :) ...
What I made Today!
Today I made this!! I made it from recycled Scraps! I had a Rectangle of fabric and thought I would sew it together. The Strap is made from an old pillow case that I cut into three strips and braided and attached it with buttons for an added cuteness. It looked Kind of plain so I needed to add something I was going to go with a yellow and white lace trim, but I thought the Bird was cuter. I...